No better way to return to campus from your superb summer than with a Saturday Summit! Join Professor Kammas in a discussion of political thought and philosophy as we peak one of LA's most infamous mountains. We will take the Devil's Backbone up and Baldy Bowl down, stopping at the summit to relish our conquer. This is a challenging 9.5 mile, 3800ft elevation gain hike that is not for the faint-hearted, but successful peakers will be rewarded with breathtaking views, bragging rights, and maybe even some burritos (?!?).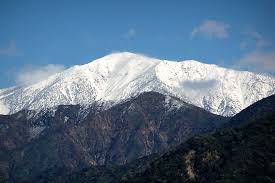 DIFFICULTY: 5/5
SCENERY: Epic summity views, trees, backbones, bowls
FUN FACT: On a clear day, you can see from the Pacific to the Mojave at the top of Mt. Baldy!
PROFESSOR: Anthony Kammas
DEPARTMENT: Political Science
RATE MY PROFESSOR: "Extremely respected professor, absolutely brilliant and really broadens your mind and perception of reality."
Anthony Kammas is a Political Science professor interested in contemporary, continental, radical, and Ancient Greek political thought, political myths and ideologies, and revolutions. He is the master of Marx with a nose for Nietzche and will happily challenge everything you thought you know about yourself and the world.
ADDRESS: Manker Campground, Mt Baldy, CA, 91759, USA