Double the professors, double the fun! Not sure whether you like your math or spanish class better? Join math professor Jesse Levitt and spanish professor Marianna Chodorowska-Pilch for a fun filled overnight to Anacapa Island! As one of the smallest Channel Islands, we'll make sure there's plenty of adventure time, along with hanging out at the beach and watching the sunset off of the cliffs! We should be there at ~peak~ wildflower bloom, so don't forget your cameras! Camping will be primitive (we'll bring our own food, equipment, and water), so get ready for a wild adventure! *Price includes boat ticket, food/water, and campsites*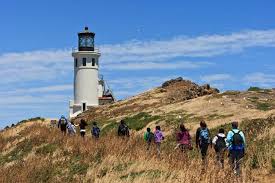 Get stoked! First time Peaks is hitting this island!
DIFFICULTY: 1/5
SCENERY: Panorama ocean views, cliffs, sea caves!
FUN FACT: The island supports 265 species of plants, including two found only on Anacapa and 20 found only on the Channel Islands.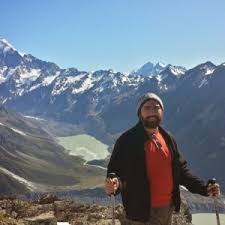 Professor Levitt studied Mathematics and Astronomy as an undergrad and is known for giving interesting real life examples of math. If you have had him for Calc 2, you can't forget that you can theoretically peel a tree. While on this overnight hopefully we will get to learn a bit more about astronomy after we watch a beautiful sunset from the cliffs of Anacapa Island.
Marianna Chodorowska-Pilch is a force in the Spanish department! She received her M.A. in Hispanic Linguistics from University of Illinois at Chicago, and her Ph.D in Hispanic Linguistics from USC! She has numerous published works, and is always happy to talk about Spanish linguistics! Marianna is an avid hiker, and used to hike in the Pyrenees mountains every summer!
ADDRESS: Anacapa Island, California, 93001