TRIP DESCRIPTION:
Get pumped for this all day trip to Santa Rosa Island! We will take an early ferry out to this isolated island to see all sorts of Pacific Rim plants and Wildlife. Expect beautiful ocean views and a full day away from the fast-paced SoCal life!
PACKING LIST:
LUNCH

SUNCREEN

WATER BOTTLE

HAT

HIKING SHOES/TENNIS SHOES

DAY PACK

SNACKS

WAIVERS

SWIMSUIT???
DIFFICULTY: 4/5
SCENERY: tide pools, beaches, marine life, rolling hills, deep canyons, sea lions?, sharks?
FUN FACT: During the last ice age, Santa Rosa was linked with 3 other channel islands to form one superisland
Due to all of the recent rain, the island is uncharacteristically green! This is one of the further and larger islands, but the journey to get there is well worth it!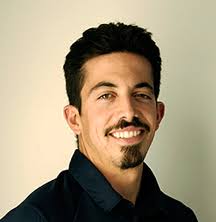 PROFESSOR: IAN CULBERTSON
DEPARTMENT: DORNSIFE PHYSICAL EDUCATION
RATE MY PROFESSOR: "Best lecturer & class I have taken at USC. Culbertson has a really strong passion for surfing & it's pretty infectious"
Coach Culbertson has spent time all over coastal California, eventually finding his way to the USC physical education department! He is an expert surfer and avid backpacker. If it's outside, he's probably done it! Expect to hear everything from learning about long shore drift to stories of some of thee gnarliest waves in Cali!
ADDRESS: Santa Rosa Island