Join us on an excursion with Professor Stephanie Eggert to Tuttle Creek Ashram: a mountaintop stone building nestled high in the Eastern Sierra. Here we will practice meditation, learn about yoga technologies, and witness the beauty of the Sierras, foothills, and Ashram alike.
PEAK: Tuttle Creek Ashram
DIFFICULTY: 3/5
SCENERY: From the boulders of the Alabama Hills to the slopes of the sierras, our terrain will vary immensely over 3 days!
FUN FACT: Built from the mountainous rock it sits upon at 8000 ft, the Ashram's construction began in 1928, and it is strategically oriented in alignment with the four cardinal directions.
PROFESSOR: Stephanie Eggert
DEPARTMENT: Physical Education
RATE MY PROFESSOR: "I can't imagine my life without her! Just being in her presence is so relaxing and took me out of my head and stress while in her class. Even her voice will make you feel at ease."
Stephanie Eggert impacts the lives and perspectives of students in her yoga and stress management courses at USC. Throughout each course she enables students to develop an applicable toolbox of techniques that can be translated to everyday life. Get excited to learn from her on this trip!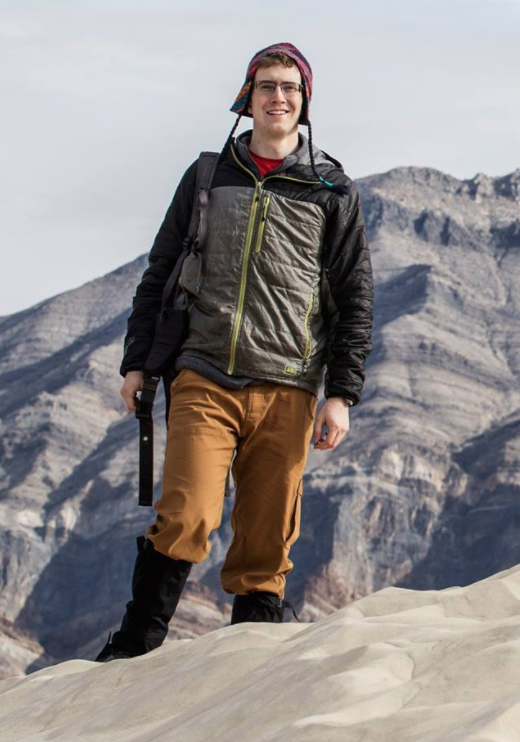 Ben, a Kundalini Yoga student, is excited to bring Professor Eggert's yoga expertise to the Sierra landscape he knows like the back of his hand!
Contact Ben: banet@usc.edu
TRIP LEADS: Joelle Burkhardt
After taking Kundalini Yoga with Professor Eggert last semester, Joelle is super excited to explore and learn alongside you all!
Contact Joelle: jburkhar@usc.edu
ADDRESS: Tuttle Creek, Lone Pine, CA, 93545