Join us on this ~chill~ mid-day hike in Crystal Cove State Park down by Santa Ana. This is an easy loop through the park without too much elevation gain but with plenty of good vibes and cool sea breeze nonetheless.
DIFFICULTY: 2/5
SCENERY: Big ol' Pacific and Catalina Island
FUN FACT: There are about 20 century-old cottages available for rent inside the park.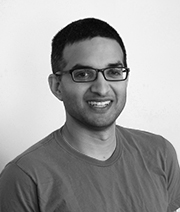 PROFESSOR: Barath Raghavan
DEPARTMENT:
Computer Science
Prof. Raghavan only joined USC this semester but he's already ready for his first Peaks trip! He works on applying computer science to solve societal problems. If you were ever wondering how to improve wireless connectivity in rural areas or mitigate pollution in large cities (cough cough), this hike is for you!
ADDRESS: 123 STREET, TOWNSVILLE, STATE