Ok, this is a big one, so here's a quick FAQ:
Q: Actually tho? — A: Yes.
Q: Are you insane? — A: Quite probably.
Q: Is this a lot of driving? — A: Yeah, but it's scenic and definitely worth it, we'll also be hitting up old Rt. 66 and exploring some roadside insanity (and possibly some sand dunes) on the way back.
Q: Is this a backpacking trip? — A: No, we'll be camping at the Mather Campground on the South Rim.
Q: On a scale from 1-10, how grand is this canyon? — A: 11.
BASIC PACKING LIST:
Sleeping Bag/Pad

Mess Kit

Good hiking shoes/clothes/LOTS O' LAYERS

Water bottle

Toothbrush and whatever else you need to stay gorgeous for the 'gram
WE WILL PROVIDE:
Meals (Dinner Friday - Breakfast Sunday) and snacks

Tents

Loaner gear for anyone who needs it

Dad jokes, puns, and questionable life advice
The World's most magnificent hole!
DIFFICULTY: 4/5
THE PLAN: Drive up to the canyon early Friday and do a sunset hike, full-day hike into the canyon Saturday, and then grab some last views before heading back via old Route 66.
SCENERY: The Grand Canyon
FUN FACT: 2019 is Grand Canyon National Park's 100th anniversary!
Andrew Chater is a six-time BAFTA award-winning BBC TV historian and presenter. Educated at Cambridge University, he joined the BBC in 1988 and has made over 50 films, mostly historical in subject, for primetime and educational audiences in the UK and USA. He teaches classes at USC on "Bookpacking" - an innovative form of literary adventure using novels as portals through which to explore US regional history and culture.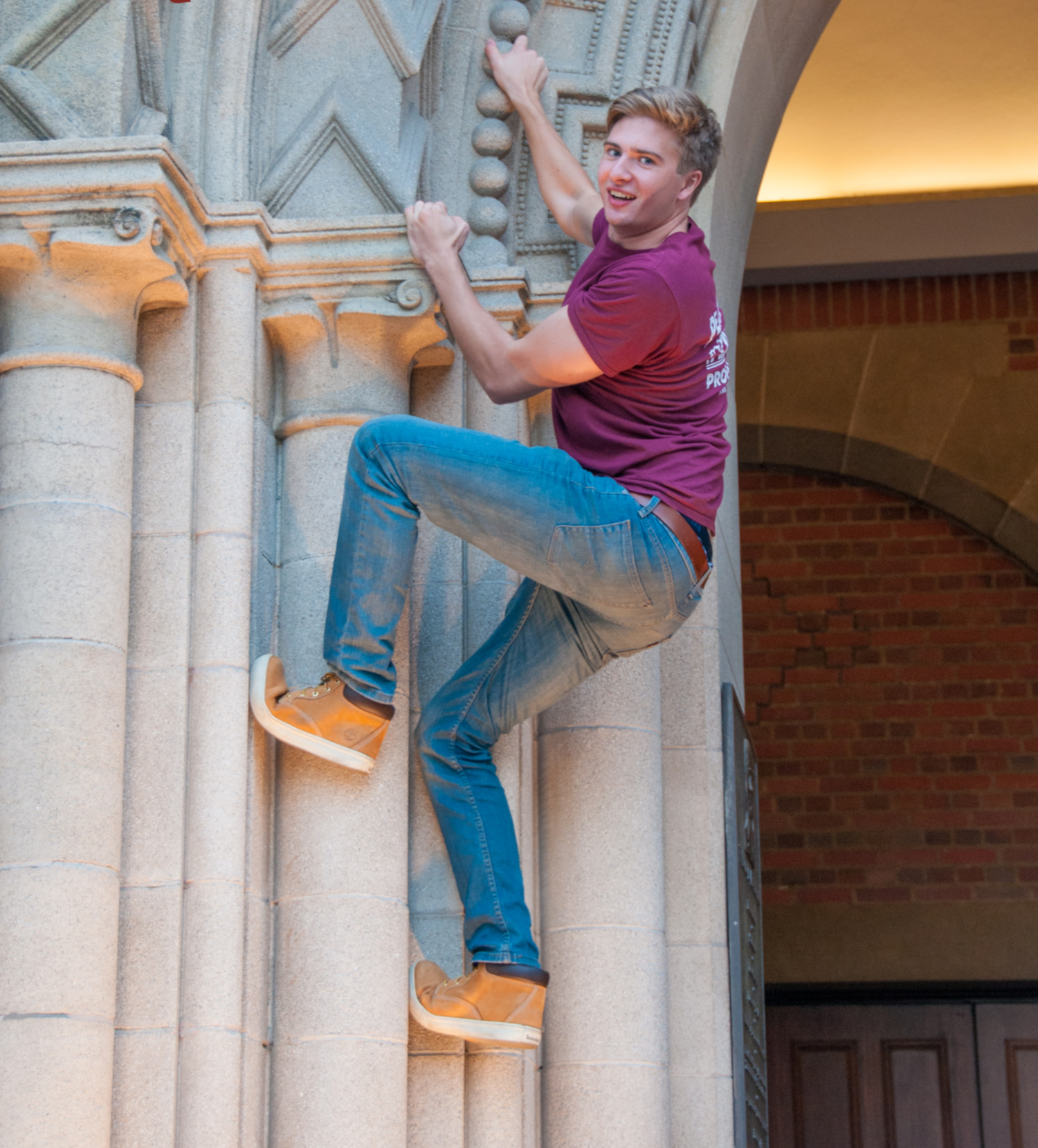 Come be a part of my pre-graduation crisis!
Contact Tyler: tjenss@usc.edu
Read Tyler's bio here.
Read Tyler's spotlight here.